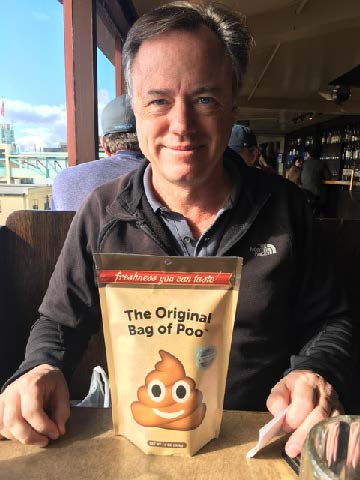 "I'm just a wild and crazy guy" or some famous comedian once coined the expression of. Now I'm too old to play the old prank on the doorstep so I've created a sweet revenge gag gift for those who love to play pranks! The cheeky kind; however, no the cruel kind. The Original Bag of Poo was based upon a gag gift idea mixed with the poop emoji. My goal is to be number one at number two! My wife wasn't a big fan of the gag. I got her on board by creating the cute and iconic Unicorn, as an ode to women for their amazing strength and resolve they possess!
I've presented The Original Bag of Poo, and now you the people have started the movement for which I'm happy to indulge the mayhem! Animals are near and dear to our lives and we love to share smiles and laughter. Our motto is "yum get some" but our mission is for you to "yum give some". Share it with those you love and those you love to hate. Be cheeky!
Our articles will share the love for our success, your happiness, animal enlightenment and to the retailers who make this experience so amazing!
Thanks for visiting & enjoy our great products!